Brightgreen LED luminares and retrofit lights
Brightgreen LED luminaires and retrofit lights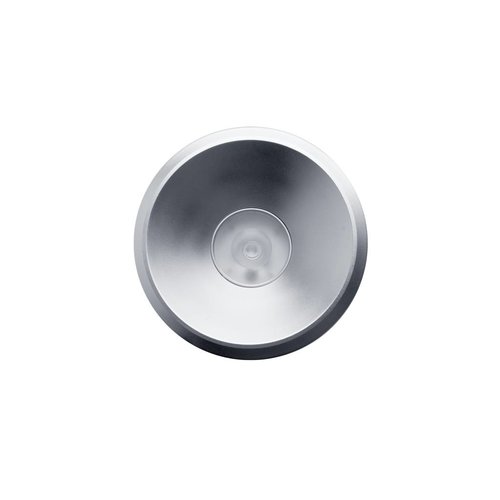 D2000 Curve - LED downlight - STOCK CLEARANCE
Article code
D2000-CR-3K-55-S
The D2000 Curve is designed to replace a commercial Dual PL or PAR based downlight. At 2000 lumens and 27W, it significantly reduces energy and maintenance costs of halogens up to 150W.
Fascias for D900+ Curve
Article code
D900+-CR-FAS-FNL-W
A range of twist-on, twist-off interchangeable fascias allows you to customise the D900+ to achieve a look or lighting effect that matches your interior.
Brightgreen BR200 Retrofit E27 - discontinued model
Article code
BR200.E27-RT-3K-200-W
The BR200 bulb is an LED alternative to 25W incandescent bulbs. Running on 3.5W of power, the BR200's spread of warm light ensures flattering illumination. EU Energy Efficiency Class: A+
SL3500 LED Shop Light - STOCK CLEARANCE
Article code
SL3500-RT-4K-110-W
At just 38W, with a lumen output of up to 3192 lumens, the SL3500 is a super bright, ultra efficient replacement for 200W halogen shoplighters.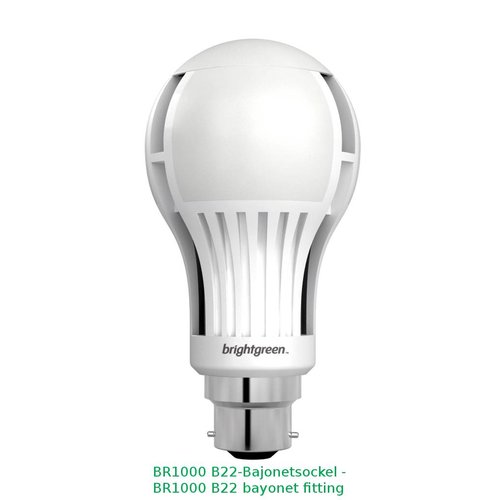 Brightgreen BR1000 Retrofit B22 - discontinued model
Article code
BR1000.B22-RT-3K-270-W
The BR1000 LED bulb replaces 75 watt incandescent lamps on just 12.5 watts. EU Energy Efficiency Class: A+
W900 Curve - LED wall light
Article code
W900-CR-3K-9075-S
The W900 Curve LED wall light casts a bright, diffuse light upon surfaces such as walls and ceilings, making spaces appear brighter and more spacious.
D900 Cube v2 - LED downlight
Article code
D900-CB-3K-55-W
The D900 Cube v2 LED downlight (CRI 93, 935 lumens) exceeds the light output of a premium 50W halogen, while running on just 18.2 watts.
W200 Cube - LED wall light - STOCK CLEARANCE
Article code
W200-CB-3K-9075-S
The W200 Cube LED wall light allows you to switch between direct and diffuse beams with just one touch.
Brightgreen AR900 Retrofit AR111
Article code
AR900-RT-4K-45-B
At just 15watts, the AR900 LED downlight is an extremely efficient alternative to 55W A111 halogens. EU Energy Efficiency Class: A
Brightgreen LED luminares and retrofit lights
Premium LED Lighting
Brightgreen is inspired by 'bright green' environmentalism: using sustainable innovation to create economic growth without harming the earth
Brightgreen is an Australian group of premium LED lighting designers with a rapidly growing presence in Europe.

Our range of eco-friendly, energy efficient LEDs includes downlights, wall lights and halogen replacements for retrofit. Brightgreen's award-winning products include the D900 Curve - the world's first LED downlight to match the brightness of a 50w halogen, and the D900 Cube - the world's first square-beamed LED downlight.
We're on a sustainability mission. That's why Brightgreen LED lights are as bright as a halogen, incredibly energy efficient and last up to 70,000 hours.

Brightgreen stands against planned obsolescence: the strategy of making products with intentionally limited lifespans to increase profits. In contrast, our products are designed to survive for up to 70,000 hours, which means less lightbulbs will need to be produced, carbon footprints will be reduced, and less waste will go to to landfill. A single DR700 will prevent the purchase of 35 energy wasting halogen bulbs, thus saving 2765 kWh of energy and preventing 2.6 tonnes of carbon emissions over the course its life. 
Best light output in their respective categorie
Very long lasting thanks to thorough thermal design (originally invented for hot Australian conditions) and integrated temperature monitoring
Multi-award winning design
Vivid colour rendering (high CRI/Ra)
Dimmable on most leading and trailing edge dimmers
Long warranty
Buy online or offline

Brightgreen LED solutions are already available from many lighting retailers. There you can also get support and lighting design services for your project and you can experience our lights in real life before you buy. We are constantly expanding this network. 
You are also invited to contact us directly if you have any questions.